HELLO GODDESS ✦
I'm so happy you are here! I'm Cari ~ the hat-loving, boho fashionista, aspiring model who LOVES to create jewelry. I am the mother of two little goddesses, married to my soulmate, and fur-mom to three crazy puppies. We live in South Carolina and love any family activity that allows our Inner Children to play. 
I'm a Pisces sun, so my creativity is ever-flowing (I created a running list on my phone with 300 (and counting!) ideas for new pieces). This business has been an amazing creative outlet for me to channel my creativity into tangible pieces that help other people. All of my creations are infused with specific intentions, charged, and blessed before sending them home.
Hand-creating high-vibration jewelry is my passion. My absolute FAVORITE part of this business is hearing about how much my jewelry has helped someone. Receiving your messages truly makes my soul shine, and I am honored to say that my pieces are worn by goddesses all over the world! 
I am easily able to tap into higher energy and use that as guidance for my creativity. I often feel like I channel creativity from my late grandmother, who was the embodiment of a creative goddess (she made her own clothes, jewelry, did silversmithing, was an incredible painter...she did it all!)

My mission is to help others embody and amplify their own Inner Goddess to manifest the life of their dreams.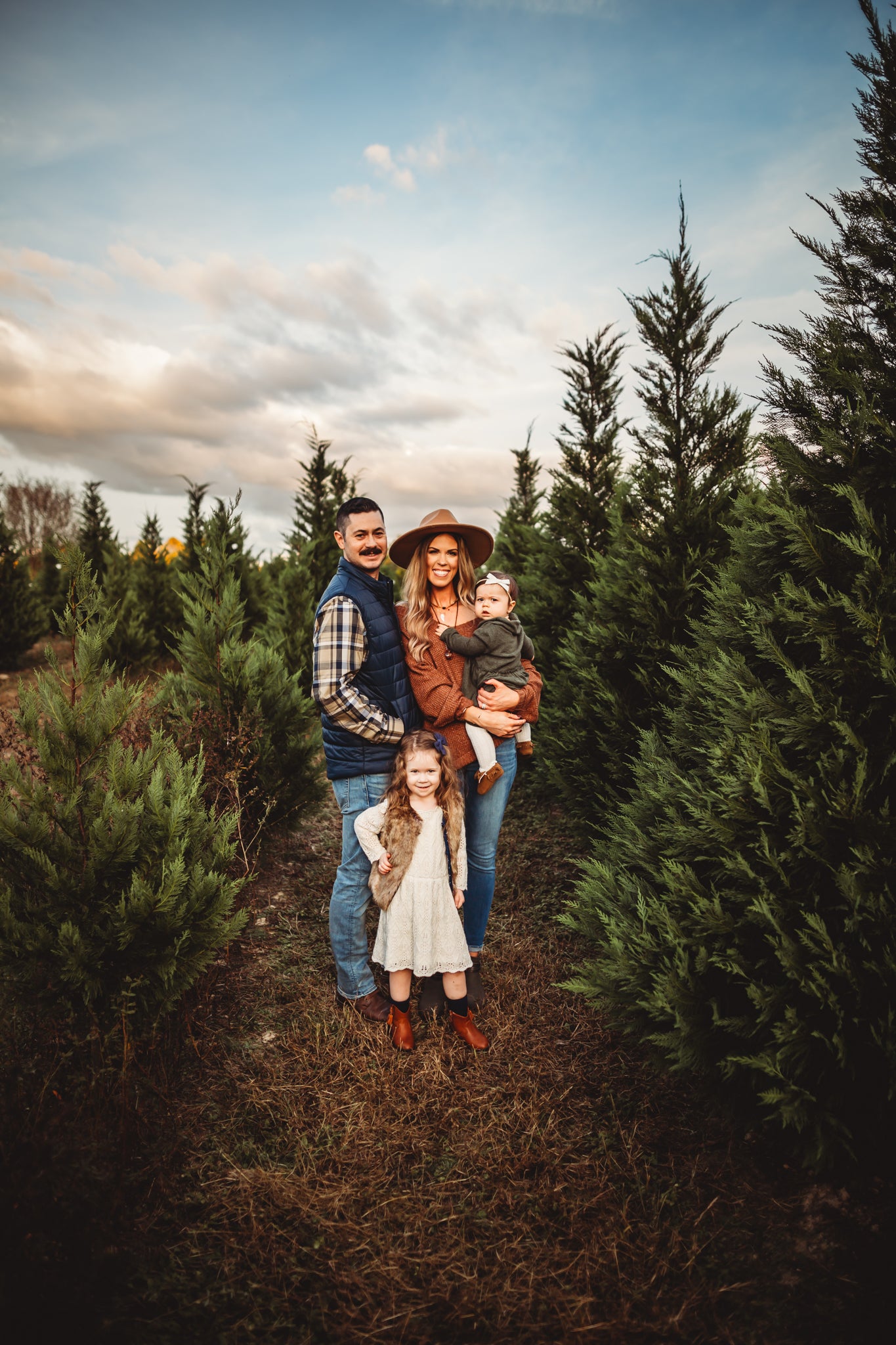 How Aurora Moon Creations was born
The year 2012 was the start of my spiritual awakening. Before this, I had been stuck in some very limiting belief systems, so this experience turned literally EVERY aspect of my life upside down. I began learning to meditate and turned to crystals and gemstones for clarity and healing. As I progressed on my journey, I really became interested in handmade gemstone jewelry. I was already familiar with the healing powers of crystals and gemstones, and thought it was genius to be able to wear, display, and carry their energy around with me, all while feeling confident and making a fashion statement! 
Fast forward to 2017, I was very pregnant with my first baby goddess and stuck in a corporate job that left me feeling unfulfilled. I remember mentioning to my husband that I would love to be a stay-at-home-mom and make jewelry for a living. When I said those words, it felt like a far-away dream--one that I didn't realize I could actually achieve. Little did I know, that would ACTUALLY become the reality I would manifest less than a year later! (and I thank my vibration-infused, gemstone jewelry and spiritual work for helping me get there ;)
I share all of this to say that you, (yes YOU!!) are also capable of manifesting the life that you most desire. If I can do it, so can you! My creations and content are tools to help you get there. I create jewelry not only to be beautiful, but also to empower you to step into your most confident, powerful, most authentic self.  ✦